"We make particularly 'round' balls," as Volz CEO Dr. Christoph Fleig likes to say. Users know only too well what that actually means: Volz balls are high-precision parts. The irregularities that inevitably result from vertical and horizontal turning are removed completely by us through meticulous polishing. High-precision balls simply 'function' better in applications. Yet another reason why Volz is the market leader and why our products set the benchmark in the ball valve industry. As our customer you not only benefit from premium products, but also from the maximum assurance afforded by our reputation.
Product benefits
Balls ranging from 8 to 250 mm in diameter – custom-made according to customer requirements.
Tried and tested in their millions in diverse applications all over the world
Classic application in ball valves of every pressure range
Custom-made according to customer drawings
Extensive range of materials available
Did you know?
Volz is also your reliable partner when it comes to contract manufacturing your designed parts. Need standard or custom-made balls such as ball joints or parts with spherical forms such as ball screws, ball studs, half spheres and inner rings for rod end bearings? Provide us with your drawings, we will manufacture the balls. Cost effective, fast and high quality – quite simply "Made by Volz".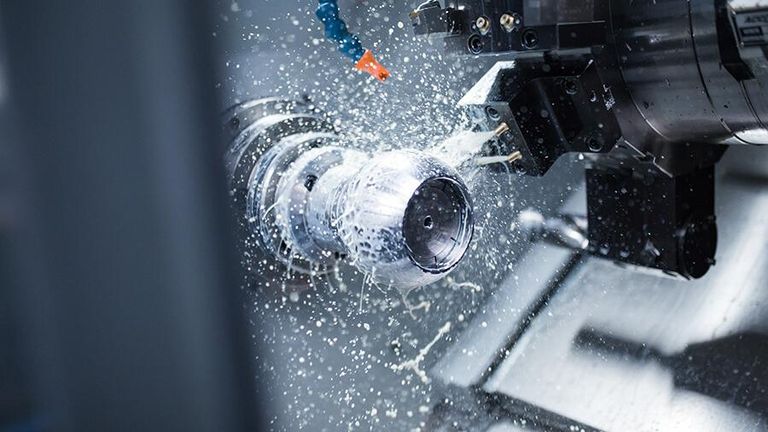 Hard-chrome-plated carbon steel
Brass and hard-chrome-plated brass
Stainless steel, e.g. 1.4021, 1.4024, 1.4034, 1.4027, 1.4104, 1.4301, 1.4305
Acid-resistant stainless steel e.g. 1.4401, 1.4408, 1.4571, 1.4305, 1.4462
Hard-chrome-plated aluminium blank
Hastelloy, Monell and similar special materials
Plastics, e.g. PVC, polyamide
Further materials upon request
Incidentally: Volz also specialises in various finishing processes, such as polishing, chromate conversion coating and heat treatment – simply get in touch for further details.