We are a family-run company with Swabian roots. Now in the third generation of management, for over 90 years our name has been synonymous with high-quality, in-house manufactured accessories for hydraulic systems and our inherent pragmatism. This combination not only makes us an exceptional business partner, but also a very attractive employer. Everyone in the extended Volz family works day-in, day-out towards one common goal: to ensure that in 100 years the fluids sector will still be relying on hydraulic connections "Made by Volz in Germany".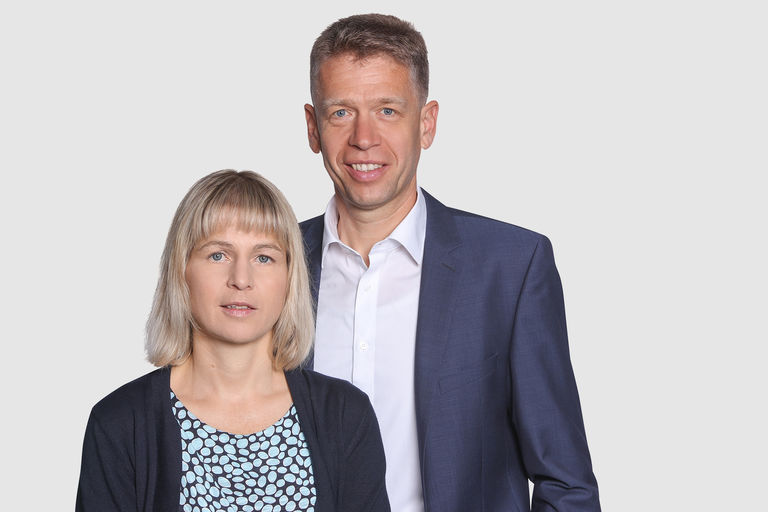 We manufacture high-quality tube fittings, hose fittings and custom solutions for fixed and mobile hydraulic systems. Moreover, we are also the market leader in industrial balls for hydraulic ball valves. Our extensive vertical range of manufacture, order-based advance stocks and manufacturing in carbon steel and stainless steel(316Ti) are what make us unique and exceptionally agile.
Maximum availability
Our manufacturing capabilities ensure best replenishment times from our own manufacturing plants. This enables direct workflows, reduces interfaces and avoids delays.
Reliable security
We control every process step and offer maximum security through comprehensive batch traceability, certification by prestigious testing institutes and our very own testing department.
Exceptional know-how
We know the materials like the back of our hand and can consequently meet customer requirements quickly and flexibly.
Fast delivery
Thanks to our special logistic models and a clever warehousing system we can ensure particularly fast delivery – even in the case of quick turnaround orders.
Continuous product improvement
We are able to continuously improve existing products within our own research and development department – and can therefore respond quickly and flexibly to future requirements.