Gartenstraße 6
78586 Deilingen
Germany
Telephone: +49 7426 939-0
Fax: +49 7426 939-100
Email: info(at)volz.de
Internet: www.volz.de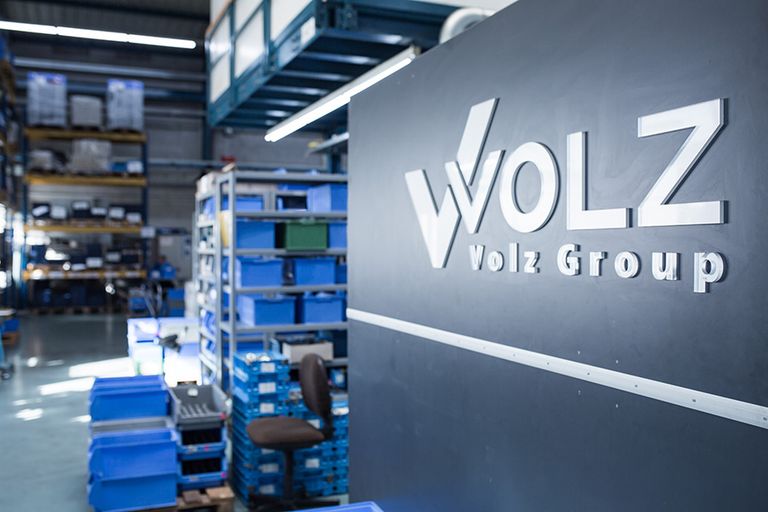 Privacy statement pursuant to Section 13 of the German Telemedia Act (TMG)
Volz Gruppe GmbH is pleased to welcome you as a visitor to our website and is delighted at your interest in our corporate group. We take the protection of your private data very seriously and want you to feel comfortable when visiting our website. Protecting your private sphere when processing your personal data is an important issue for us and is afforded careful consideration in our business processes. We process personal data collected during any visit to our website in accordance with the pertinent statutory provisions. Volz Gruppe GmbH web pages may contain links to the web pages of other providers to which this privacy statement does not apply.
You can visit the Volz Gruppe GmbH website anonymously. We are notified solely of the name of your Internet service provider, the web page from which you have accessed our website and the web pages you have visited on our site. This information is analysed for statistical purposes and as an individual user you remain anonymous. Volz Gruppe GmbH uses cookies for the purpose of recognising members, tracking visitor preferences and commensurately optimising the design of our website.
Personal data will only be saved on our part if voluntarily provided by you, for example within the scope of a registration, survey or subscription to a newsletter.
Use and forwarding of personal data and purpose limitation
Volz Gruppe GmbH uses your personal data solely to the respectively necessary extent for the purposes of technical administration of its website, member administration, surveys and marketing.
The collection and transfer of personal data to official agencies and authorities is effected solely within the scope of mandatory national legal provisions.
We require our employees and agencies to ensure non-disclosure and compliance with our code of conduct.
Right of access
Upon request, in accordance with commensurately applicable law Volz Gruppe GmbH will advise you whether any personal data pertaining to you is stored by us and provide details of such. In the event that incorrect information is stored despite our best efforts for accuracy and up-to-dateness, we will correct any such errors at your request.
Security
Volz Gruppe GmbH implements technical and organisational security measures to protect data concerning you that we process from incidental or intentional manipulation, loss, destruction and against access by unauthorised persons. Our security measures are continually improved in line with technological developments. Should you have any questions regarding the processing of your personal data, please contact our Internet data protection officer who would also be pleased to assist you with any requests for access, suggestions or complaints.
Data protection officer of Volz Gruppe GmbH pursuant to Sections 4f and 4g of the German Federal Data Protection Act (BDSG):
Frank Marquart
Gartenstraße 6
D-78586 Deilingen
Germany