Gartenstraße 6
78586 Deilingen
Germany
Telephone: +49 7426 939-0
Fax: +49 7426 939-100
Email: info(at)volz.de
Internet: www.volz.de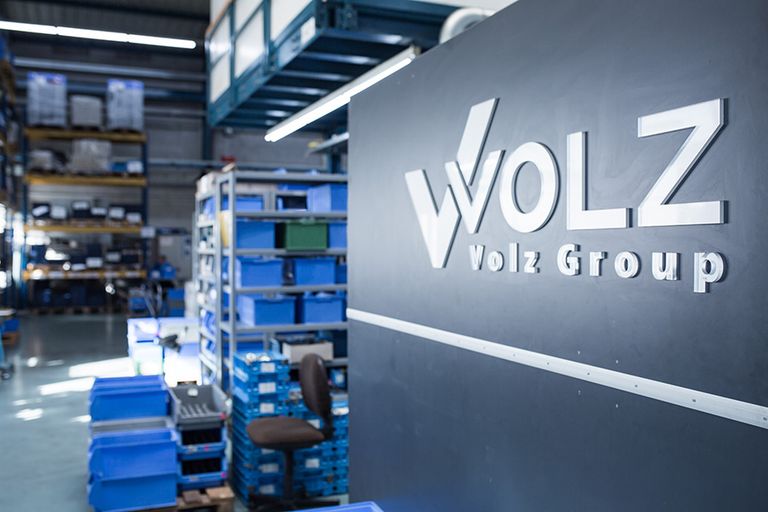 Privacy Policy
Status: February 04th, 2020
We are pleased that you are interested in our homepage www.volz.de and our company.
The protection of your personal data when collecting, processing and useing it during your visit to our homepage is important for us. We have implemented technical and organizational measures to ensure that data protection regulations are observed by both us and external service providers.
In the present case we would like to inform you about the type, scope and purpose of the collection and use of your personal data provided to us as well as about their processing and use.
Collection and processing of data
Personal data is information about your identity. This includes e.g. information such as name, address, telephone number, email address. In general, you can visit our website without leaving any personal data, for example if you only want to find out more about our products and access the relevant pages. The accesses made to our homepage and to a file stored on the homepage are logged. The storage serves internal system-related and statistical purposes. The following information are logged: name of the file accessed, date and time of access, amount of data transferred, notification of successful access, web browser and requesting domain. However, no personal data is transmitted from you and this information is stored separately from any personal data that may be transmitted. Additionally, the IP addresses of the requesting computers are logged. In certain cases, however, we need your name and address and other information so that we can provide the desired services. This additional personal data is only recorded and saved if you provide this information voluntarily, for example in the context of a contact request, registration, application as an employee or potential supplier or for orders and their processing.
Purpose, use and disclosure of personal data
Insofar as you provide us with personal data, we only use it to answer and process your inquiries (orders and their processing, contact inquiries, etc.) in relation to advertising measures towards you in order to provide you with access to certain information or offers , or in the context of our supplier application portal for the introduction process of potential suppliers, strategic further development of the supplier relationship or use of information and communication systems as well as within the framework of legal requirements. We will only collect, process and use the personal data you provide online for the purposes communicated to you. Your personal data will only be passed on to third parties or otherwise transmitted if this is necessary for the purpose of carrying out the activities mentioned here, for example when Volz Gruppe GmbH engages service providers (for example, for the transport of the ordered goods) or if you beforehand have consented to the transfer. These third parties may not use the data for other purposes. Of course, we respect it if you do not want to give us your personal data to support our customer relationship (especially for direct marketing or for market research purposes). We only disclose personal data about customers or suppliers if we are legally obliged to do so, or if we are required to do so by a court decision or if the disclosure is necessary to enforce or protect our general terms and conditions or other agreements. This applies accordingly with regard to the storage of the data. The data is not disclosed for economic purposes. Our employees and the service companies commissioned by us are obliged by us to maintain confidentiality and to comply with the provisions of the current data protection laws. Access to personal data by our employees is restricted to those employees who need the respective data due to their professional tasks.
Data that we collect
With our contact form, you will be asked for the information listed there, e.g. name, first name, email address, etc. We only collect and use this data to contact you or to provide you with information material in accordance with the requirements specified there. If you would like to apply to us, we look forward to it. For the purpose of the application, please provide us with the usual personal data for an application, please by post or email. You then consent to the processing and transmission of your data to us exclusively for the application process. The personal data you provide will only be collected, processed and used for the purpose of processing your application. Your data will be treated confidentially. It will not be passed on to third parties without your explicit consent. If you do not want to maintain your online application, you can withdraw it at any time in writing. After completion of the application process or if you withdraw your application, your data transmitted in the application will be deleted in accordance with the applicable regulations. If we are currently unable to offer you a suitable job offer and we consider it possible that your application may be of interest to us at a later date, we would be happy to offer you to save your application even further. We will ask you for your consent in a separate e-mail or by post. You can object to this storage at any time, which means that your data will be deleted immediately and irrevocably.
Disclosure of data to third parties or to a third country
We do not pass on your data to third parties without a legal basis. We also do not pass on your data to a third country, unless you yourself are in a third country or the execution of contracts requires the transfer of your data to a third country.
Cookies
We use cookies on various pages. These are small text files that are stored on your device. Some of the cookies we use are deleted after the end of the browser session, i.e. after you close your browser (so-called session cookies). Other cookies remain on your device and enable us to recognize your browser the next time you visit (persistent cookies). We use cookies to personalize content and ads and to analyze access to our website.
Google Analytics
This website uses functions of the web analytics service Google Analytics. The provider is Google Inc., 1600 Amphitheatre Parkway, Mountain View, CA 94043, USA ("Google"). Google Analytics uses so-called "cookies". These are text files that are stored on your computer and that enable an analysis of your use of the website. The information generated by the cookie about your use of this website is usually transmitted to a Google server in the USA and stored there. The storage of Google Analytics cookies and the use of this analysis tool are based on Art. 6 Para. 1 lit. f GDPR. The website operator has a legitimate interest in analyzing user behavior in order to optimize both its website and its advertising. If a corresponding consent has been requested (e.g. consent to the storage of cookies), the processing takes place exclusively on the basis of Art. 6 Para. 1 lit. a GDPR. The consent can be revoked at any time. We have activated the IP anonymization function on this website. This means that your IP address will be shortened by Google within member states of the European Union or in other contracting states of the Agreement on the European Economic Area before it is transmitted to the USA. The full IP address is only transferred to a Google server in the USA and abbreviated there in exceptional cases. On behalf of the operator of this website, Google will use this information to evaluate your use of the website, to compile reports on website activity and to provide the website operator with other services related to website activity and internet usage. The IP address transmitted by your browser as part of Google Analytics will not be merged with other Google data. You can prevent the storage of cookies by setting your browser software accordingly. However, we would like to point out that in this case you may not be able to use all functions of this website to their full extent. You can also prevent Google from collecting the data generated by the cookie and relating to your use of the website (including your IP address) and from processing this data by Google by downloading the browser plug-in available under the following link and install: https://tools.google.com/dlpage/gaoptout?hl=de.
Your rights
In particular, you can obtain information about the processing purposes, the category of personal data, the categories of recipients to whom your data has been or will be disclosed, the planned storage period, the existence of a right to correction, deletion, restriction of processing or opposition, the existence of a Right to lodge a complaint, the origin of your data, unless it was collected by us, and the existence of automated decision-making, including profiling and, if necessary, meaningful information about its details. If your data is not correct with us, you can of course also request a correction or completion of your data. You can also request that your data be deleted, unless processing is necessary to exercise the right to freedom of expression and information, to fulfill a legal obligation, for reasons of public interest or to assert, exercise or defend legal claims. We will immediately comply with this request for deletion, but of course we must observe any applicable statutory retention requirements. You can also request that the processing of your personal data be restricted insofar as you contest the accuracy of the data, the processing is unlawful, but you refuse to delete it and we no longer need the data, but you need it to assert, exercise or defend you You need legal claims or you have objected to processing in accordance with Art. 21 GDPR. If you have given your consent to the use of data, you can revoke it at any time with future effect. You also have a right to data portability. We will provide you with your data when you submit a request. If your personal data are processed on the basis of legitimate interests in accordance with Article 6 (1) GDPR, you have the right to object to the processing of your personal data in accordance with Article 21 GDPR, provided there are reasons for this that arise from your particular situation arise or the objection is directed against direct advertising. In the latter case, you have a general right to object, which we will implement without specifying a particular situation. Please direct all requests for information, requests for information, requests for deletion, etc. or objections to data processing to the contact details of our data protection officer below. If you do not agree to our data processing, you also have the right to complain to the supervisory authority responsible for data protection. The responsible supervisory authority for data protection for us is: Der Landesbeauftragte für den Datenschutz und die Informationsfreiheit Baden-Württemberg, Königstrasse 10 a, 70173 Stuttgart. However, we would be happy if you spoke to us first so that we can clarify any ambiguities or uncertainties together.
Data security
We maintain current technical and organizational measures to ensure data security, in particular to protect your personal data from the dangers of data transmission and from third parties. These are adapted to the current state of the art.
Changes to our privacy policy
We reserve the right to change our security and data protection measures insofar as this becomes necessary due to technical developments. In these cases, we will also adapt our data protection information accordingly. Therefore, please note the current version of our data protection declaration.
Deadlines for data deletion
We collect, process and use personal data in the context of data avoidance and data economy only to the extent and for as long as is necessary for the use of our website or as required by law. With regard to the deletion of applicant data, please refer to the section "Data we collect".
Automated decision making including profiling
There is no automated decision-making, including profiling.
Data protection declaration for the use of Facebook plugins (like button)
Plugins from the social network Facebook, 1601 South California Avenue, Palo Alto, CA 94304, USA are integrated on our website. You can recognize the Facebook plugins by the Facebook logo or the "Like" button on our website. An overview of the Facebook plugins can be found here: developers.facebook.com/docs/plugins/. When you visit our website, the plugin creates a direct connection between your browser and the Facebook server. Facebook receives the information that you have visited our site with your IP address. If you click the Facebook "Like" button while you are logged into your Facebook account, you can link the content of our pages to your Facebook profile. This enables Facebook to assign your visit to our website to your user account. We would like to point out that, as the provider of the website, we have no knowledge of the content of the data transmitted or how it is used by Facebook. For more information, see Facebook's privacy policy at de-de.facebook.com/policy.php
If you do not want Facebook to be able to assign your visit to our website to your Facebook user account, please log out of your Facebook user account.
Leadinfo:
We use the lead generation service provided by Leadinfo B.V., Rotterdam, The Netherlands, which recognizes visits of companies to our website based on IP-addresses and shows us related publicly available information, such as company names or addresses. In addition, Leadinfo places two first-party cookies for providing transparency on how our visitors use our website and the tool processes domains from provided form inputs (e.g. "leadinfo.com") to correlate IP addresses with companies and to enhance its services. For additional information, please visit www.leadinfo.com. On this page: www.leadinfo.com/en/opt-out you have an opt-out option. In the event of an opt-out, your data will no longer be used by Leadinfo.
Use of SalesViewer® technology:
This website uses SalesViewer® technology from SalesViewer® GmbH on the basis of the website operator's legitimate interests (Section 6 paragraph 1 lit.f GDPR) in order to collect and save data on marketing, market research and optimisation purposes.
In order to do this, a javascript based code, which serves to capture company-related data and according website usage. The data captured using this technology are encrypted in a non-retrievable one-way function (so-called hashing). The data is immediately pseudonymised and is not used to identify website visitors personally
The data stored by Salesviewer will be deleted as soon as they are no longer required for their intended purpose and there are no legal obligations to retain them.
The data recording and storage can be repealed at any time with immediate effect for the future, by clicking on https://www.salesviewer.com/opt-out in order to prevent SalesViewer® from recording your data. In this case, an opt-out cookie for this website is saved on your device. If you delete the cookies in the browser, you will need to click on this link again.
Contact person for questions regarding data protection
If you have further questions about the collection, processing and use of your personal data, please contact our data protection officer
Frank Marquart
Volz Gruppe GmbH
Gartenstraße 6, D - 78586 Deilingen
Phone: +49 (0) 7426 / 939 0
E-Mail: datenschutz(at)volz.de